Restaurant Location Intelligence
The definitive report on restaurant locations and sites, the Borne Report is a must-have before submitting an LOI. With over 90 data points and machine-learning modeling, the report is the most comprehensive deep-dive for restaurant leaders.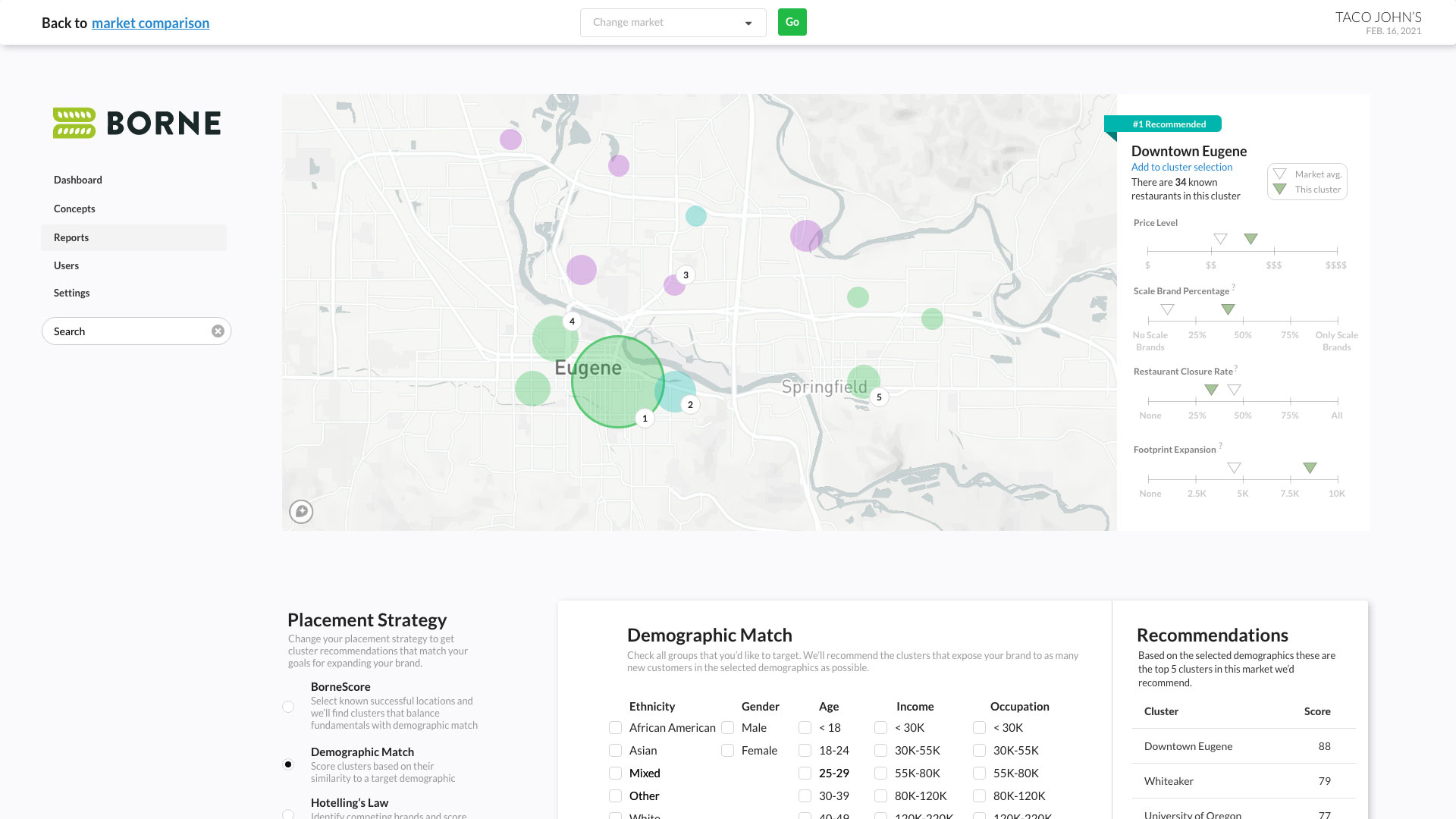 Restaurant Location Intelligence & Site Feasibility Studies
The key to successful restaurant and food and beverage concepts is not just data, but how that data is distilled into intelligence. With the Borne Report™, we use our proprietary machine-learning models to process 60+ data sources across 90+ data points. The result is the most comprehensive location intelligence report built from the most restaurant concept data in the nation.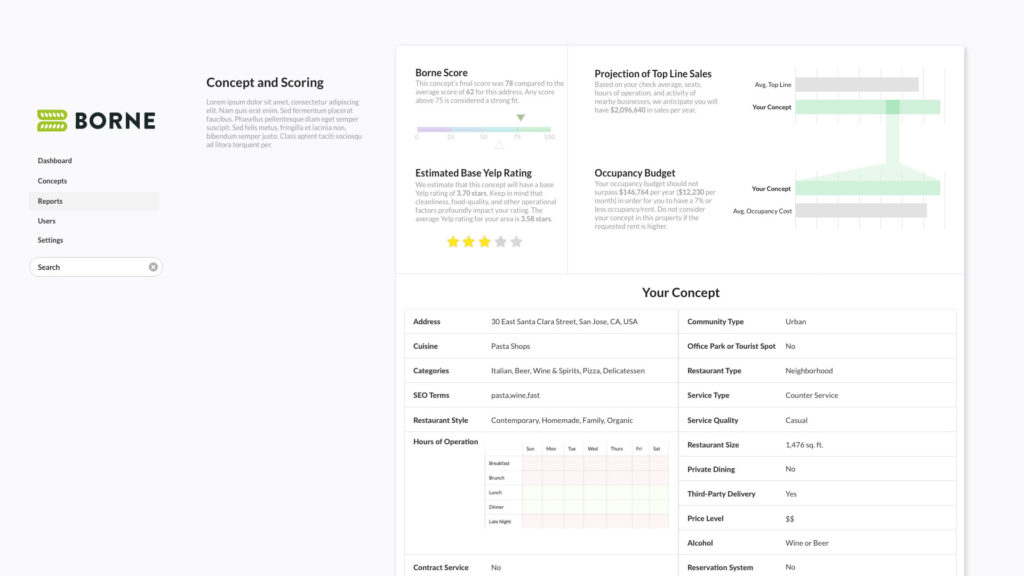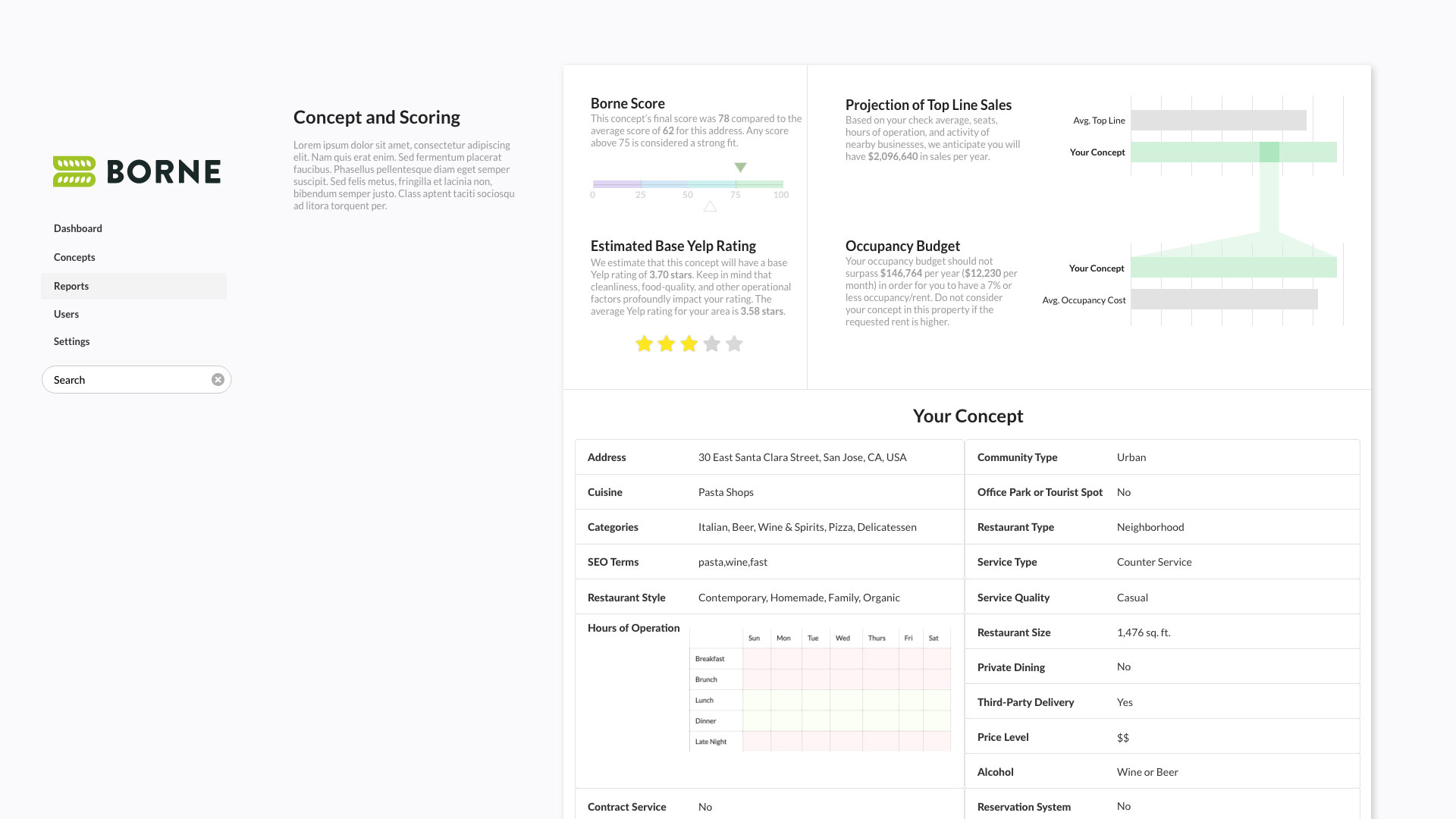 Each Borne Report™ culminates all data into a definitive score known as the Borne Score™. This rating helps you quickly identify the viability and feasibility of the location.  A high Borne Score™ doesn't guarantee a successful restaurant, but it does establish the strength of the location will most likely not be a factor if failure should occur.
Borne Reports are perfect for these business models–from startup restaurant brands to seasoned multi-units with sights set on successful scale.