One of the most sought after and requested features of our restaurant market planning and location intelligence software suite has been site reports. Today, it's with great exhilaration that we announce Site Reports as the newest feature of Borne's already impressive location intelligence system.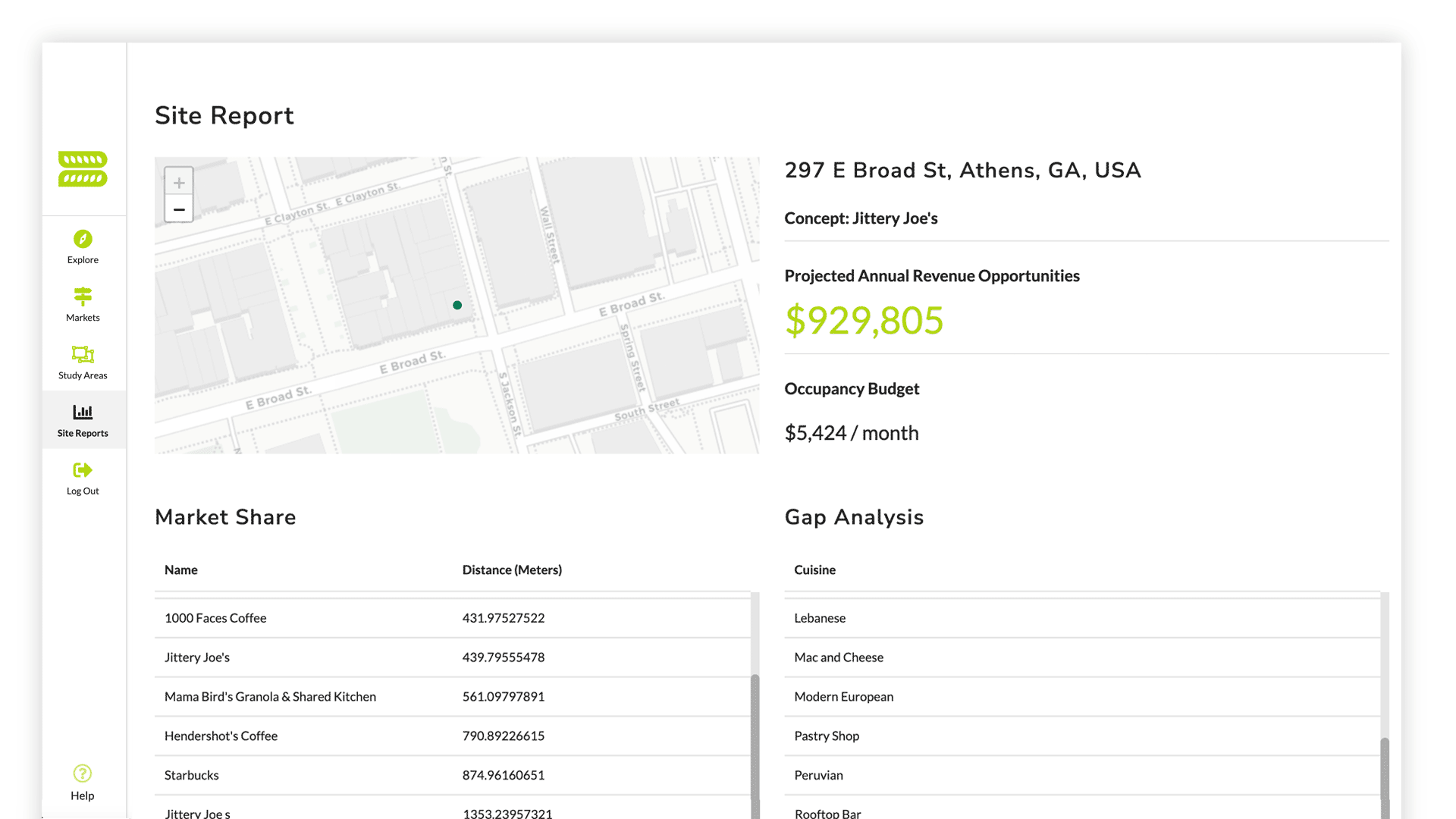 The Site Report feature is available and activated for all current clients of the Borne system. You will see an icon and link on the left-hand navigation.
Here are some of the features of the report:
Restaurant Revenue Projections
A key feature of the Site Report area of the system is Sales and Revenue Forecasting. Using a mix of standard projection formulas, multiple streams of data, and our machine-learning underbelly, we're able to provide a highly accurate revenue target based on that specific location.
Historic Weather Patterns
One of the many data sources that fuel this projection is the weather. We all know how weather can play a role in sales and traffic day-to-day. Sometimes good. Sometimes bad. On the Site Report, you can see the month-to-month history of average high and average low temperatures and the average precipitation.
Gap Analysis & Direct Competition
While revenue and weather projections are great, it's also critical to understand the culinary gaps and direct competitors in the immediate vicinity. Don't worry, we got that covered, too! For each site report, we pull the suite of competitors within the direct vicinity. We also feature the culinary gaps so you can better understand how relevant your concept will be to the community, and how difficult it will be to compete for share of belly.
While this is only the first iteration of the restaurant location Site Report feature, we're excited to go live. We know our current and future clients will eat this up and it's only the beginning. As we charge ahead, more data, features, and extensions of our system will continue to help us realize our purpose of reducing premature restaurant closures.
Contact your Borne representative today for a quick walkthrough of the new site feature.